About vouchers

The voucher is an NFT that will allow you to get wearables when they are available in Decentraland.

We have 2 types of vouchers:

Vouchers for licensed wearables
Vouchers for unlicensed wearables

"LICENSED" VOUCHERS.
Only these vouchers are now on sale for the collection: Moon miner (Legendary). We already have a license for this collection from DCL and the owners of these vouchers will receive wearables around July 2020.





"NOT LICENSED" VOUCHERS.
These vouchers are not currently available for sale. It is not yet licensed by DCL DAO to be exchanged for the wearable. But we will use these vouchers in lotteries, and we hope to be able to license them in the future. We will have to vote for this item to be added to the official DCL market and make it wearable. We can't guarantee that this will happen.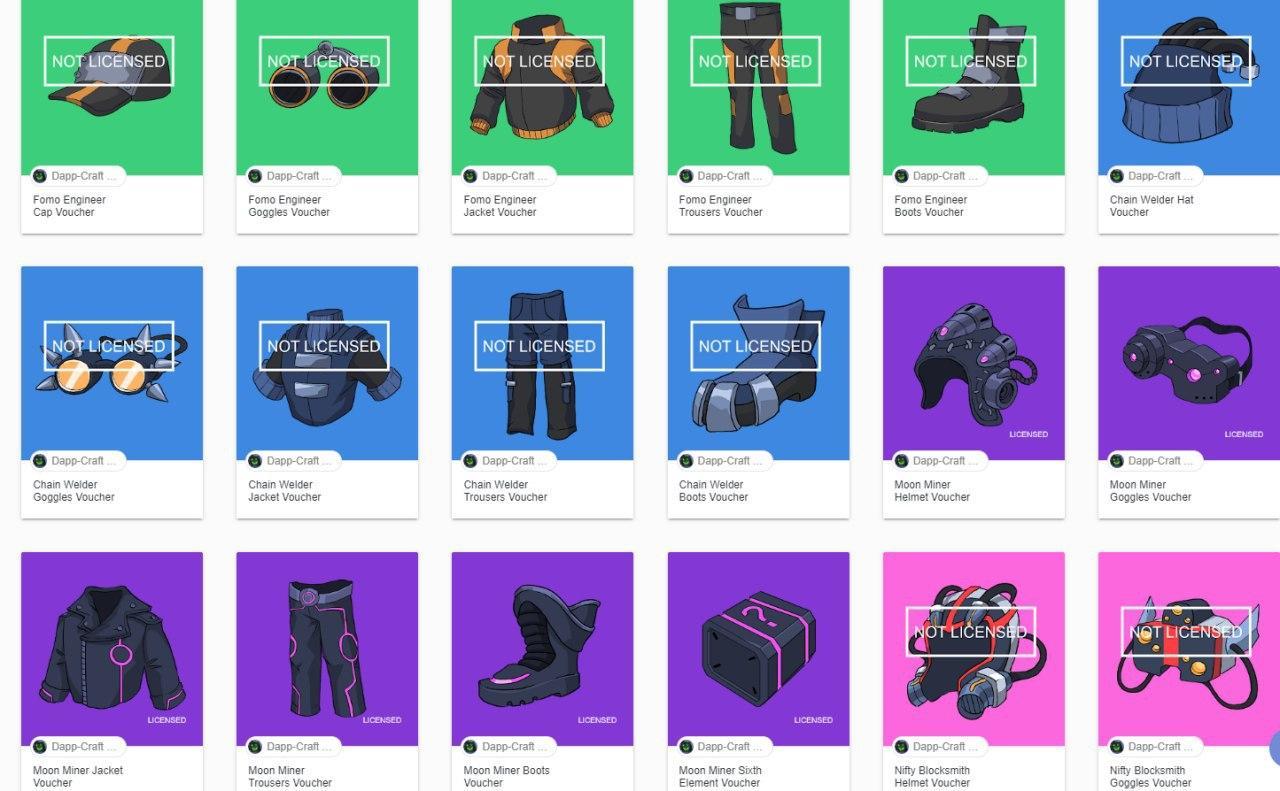 Attention
The final look of the wearables may be a little different from what you've seen earlier.
Sixth element is a surprise. The box itself will not be wearables, but instead you will get wearables, which you will see for the first time on July 10 at the DCL fashion show.